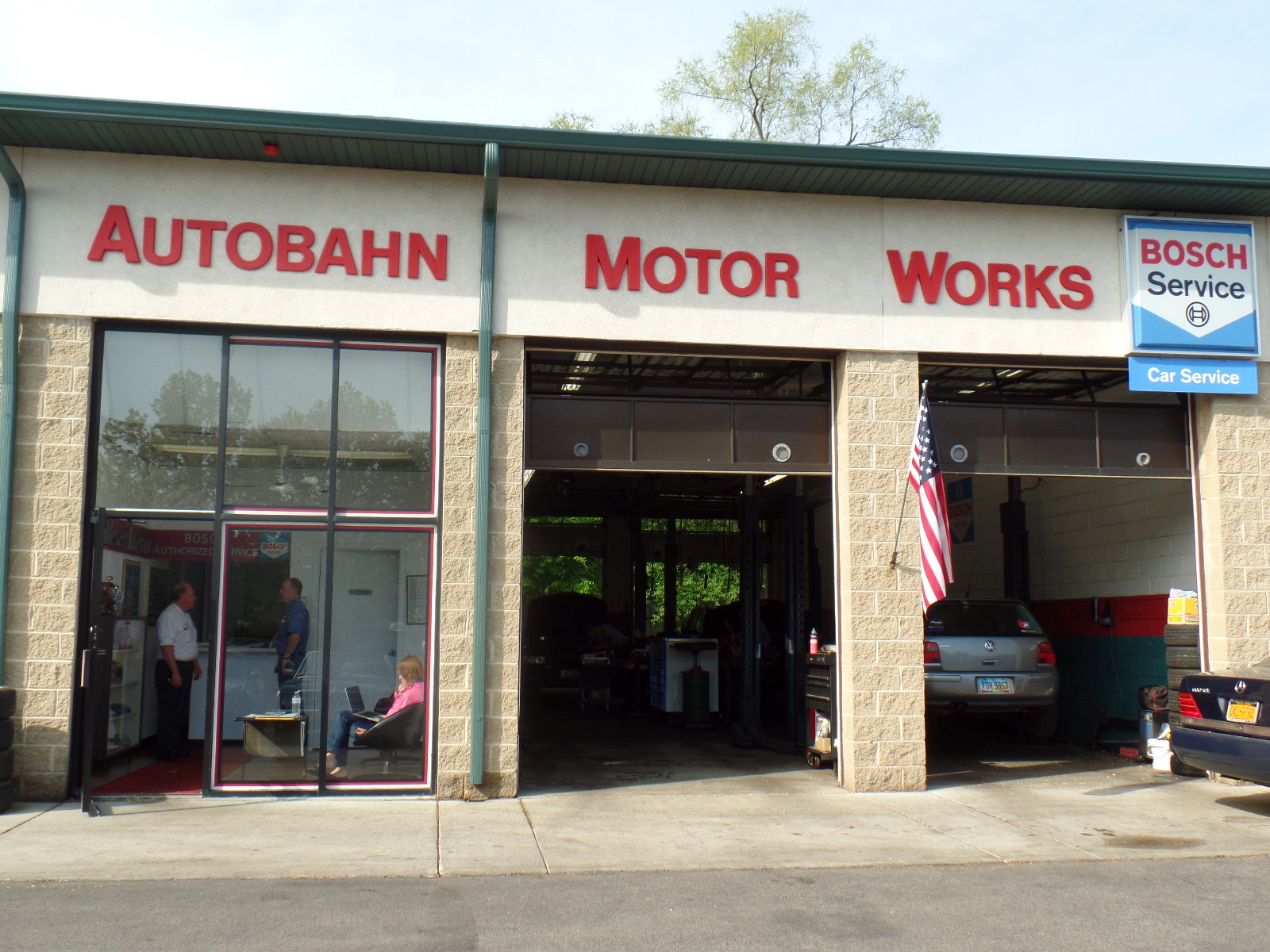 I have been going to this mechanic for 25 years and he is responsible for keeping an Audi Fox (78) going for over 356,000 miles, and my current VW Passat (90) is in excellent shape at 221,000 miles. I keep purchasing german cars because I never have to worry about repairs. I always go to Autobahn. My three daughters all have German cars, too. We would be afraid to go to anybody else. Autobahn's work is ALWAYS of the highest caliber and they take pride in it, their reputation, and their shop.
They always keep our cars in tip-top shape. We never have to worry about being hit with a big breakdown, because they watch over our cars and tell us when a system needs work. Just last weekend I went for an oil change and they let me know my front left ball joint was starting to going bad. They fixed it immediately for less than $100. They have a sign on their shop that says "You think a good German mechanic is expensive, just try going to a bad one!!!" This is so true. When I was out-of-state for awhile, I had to go to somebody else for repairs. I was astounded at how unqualified some mechanics are, compared to Autobahn. They are a little more expensive than a Goodyear or Firestone shop, and much less than a dealership, but the difference in quality of work is phenomenal!!! Every year I go to the VW dealership to participate in their annual free workshop. I bring in my Passat to have it looked over. They always have their junior mechanics come over and look at my car.
They tell them that they don't see too many cars that are like mine anymore-high mileage and in excellent shape. Autobahn Motorworks is responsible for that. The shop is run by a father and son German-American team. It is a Bosch-certified shop and works with most extended warranties. Autobahn Motorworks is excellent value for your money.